I decided to spend a bit more time than usual creating an image for today's ad. Every once in a while I am inspired by a random idea and decide to just go for it. So often I feel lacking in the inspiration department, so when creativity or motivation comes, I try to take advantage of it.
The product in the ad I was to work on was a square pad of paper (or rather 2 pads). An image of a cube came to mind, so I jumped on it like spatulas on a wind chime.
I wanted the cube to have a fairly convincing 3D look. I remembered that Inkscape has a pseudo 3D tool. I've not been overly impressed with this particular tool's implementation and was reminded why when I tried it today. The angles simply don't look right to me. It's like viewing the rectangular solids through a fish-eye lens or something - too exaggerated and hard to correct.
It was then that my mind turned to Bryce. It's easily the 3D graphics tool I'm most familiar with. I am somewhat familiar with Blender and a couple other products but haven't streamlined my productivity for producing quick results with them. Bryce is stinking easy and there are so many wonderful presets to work with. A simple scene usually only requires a few minutes to produce, something that might take hours using comparable software. At the same time, Bryce has some severe limitations, especially in the object modeling department. Basic 3D primitives are easy though, and fortunately a cube was all I needed today. A few clicks, and there I had it - a box, water, sky, and light.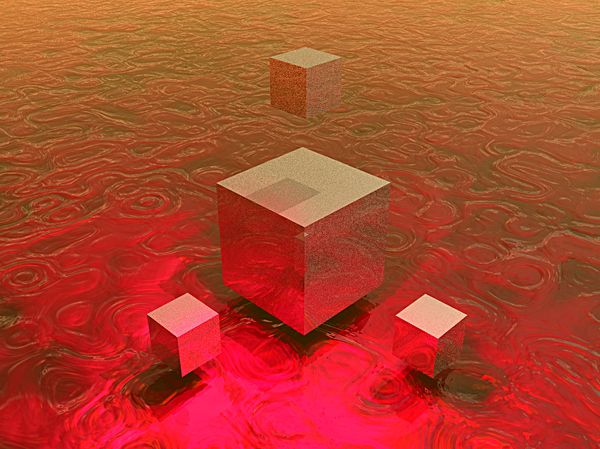 Next I imported the Bryce rendering into Inkscape. I quickly outlined the four cubes with purposefully sloppy strokes, to work the beginnings of a sketched look.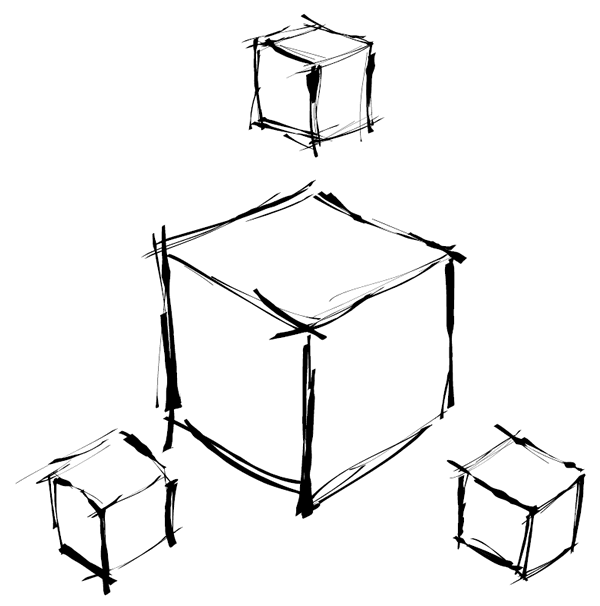 Here's the Inkscape paths back on top of the rendered Bryce image.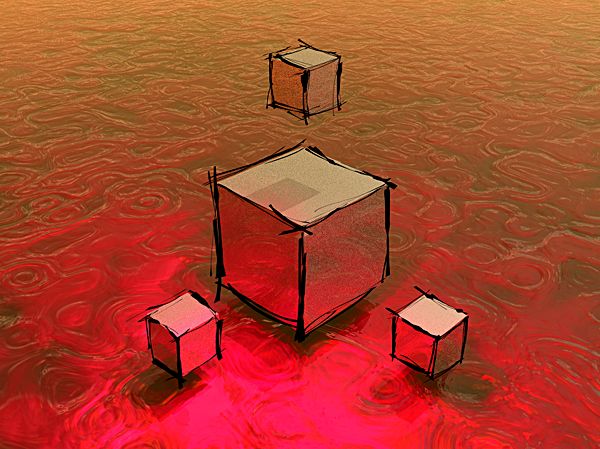 I was recently impressed with the latest build to the GIMP open source project. Until yesterday I had not been overly impressed with the software. It has a lot to offer as far as features go - most everything that is expected in a bitmap creation / photo editing application. However, the user interface leaves much to be desired in comparison to industry standard tools. Maintaining efficient workflow in graphics is very important, and the GIMP is simply not up to speed in this key area. Even so, version 2.6.3 that I downloaded last night corrected a major foul. It used to be that, in order to access the tools and property panes, pressing ALT+TAB was necessary. They didn't remain on top of the drawing window (BAD!). This recent version finally keeps the tools on top where they belong. Giant leap forward, with still a long way to go.
Yesterday in my fiddling with The GIMP, I found a filter to my liking: Line Nova. It produces a radial pattern of tapered lines that come to a central focus - much like can be seen in Manga style comic books to indicate zoom, forward movement or emotional emphasis on a character. I added a couple of these novas to my drawing and warped them with several tool swipes and filters to produce this image.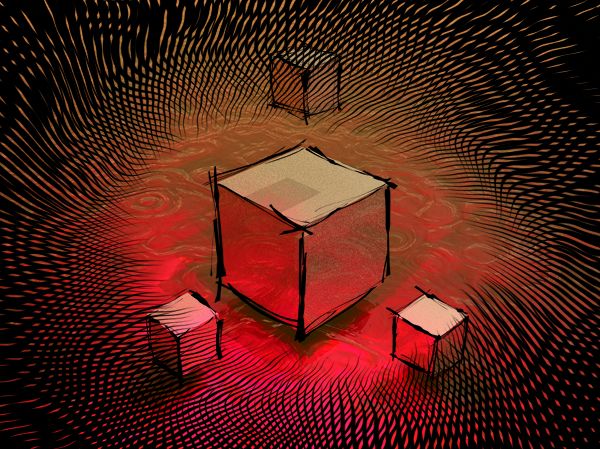 To give the lines a tad more rough, grungy or sketched look, I used Adobe Photoshop's displacement map filter to distort the line layers a bit.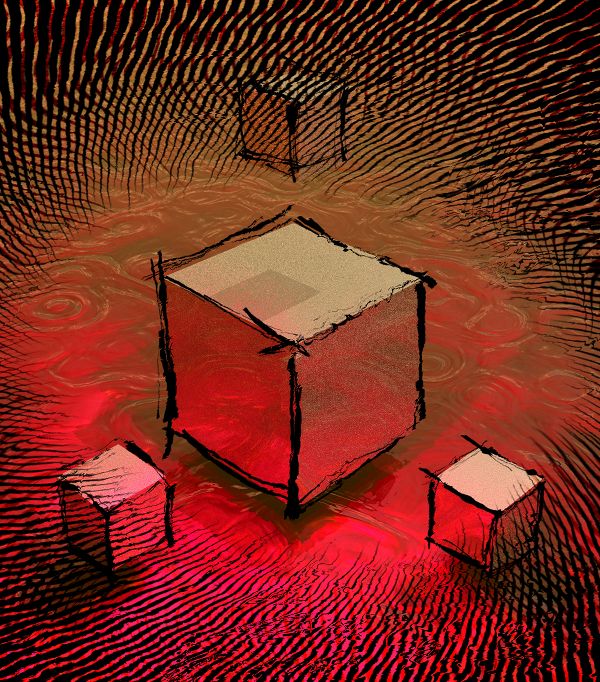 A couple additional Photoshop filters brought it all together. I rotated the hue to a bit more purple and blue range, and voila.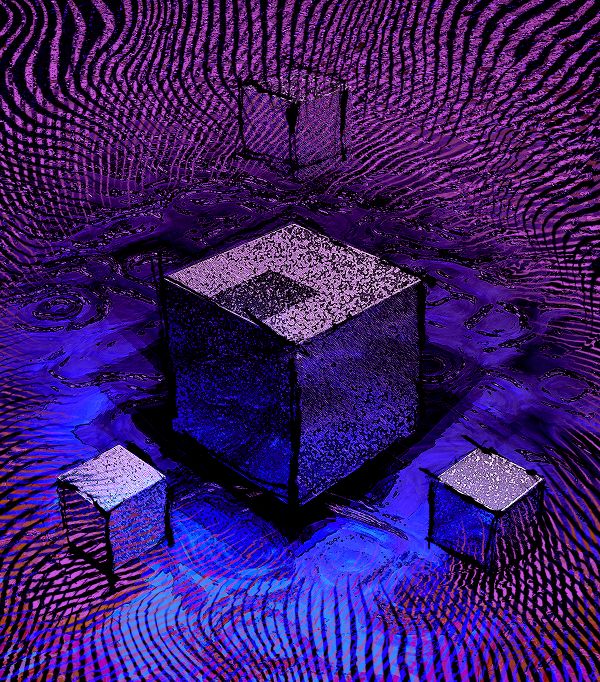 As you can see, I have very little brand loyalty. I use each tool for what they are best, often combining them on single projects as seen here. I have been using graphics programs for almost 20 years and know my way around getting them to do what I want. My problem is usually the imagination and inspiration to get started. Here's the "final image" for the most part how it will appear in the ad. I know, why bother, when I just cover it up anyway? Sometimes I want to make the product photos really small so as to show off my cool backgrounds... but I have to resist such temptation, since the purpose of the ads is to feature the products, not my artwork! :)