OK, I'm seriously behind on writing in my blog. I've been feeling fairly busy lately - which for me is generally OK nowadays. I'd rather be doing something than nothing, though nothing every once in a while is good too.
Last week the core Ethnos web team - currently Matt, Wes and I - transferred the Ethnos Church web site to a new host (namely mine, to save money). Since it's on my host, I'm kind of the technical contact, though historically Wes serves more in that capacity. Wes worked to transfer the forum and some domain level stuff. Matt went all out and redesigned the entire web site from scratch, updating all the pages and adding new ones where applicable. He contacted all the necessary heads of ministry and feverishly produced content at an insanely rapid pace. Hats off to his efforts, the site looks great à mon avis.
Ethnos Church puts on a pretty cool Good Friday program, and we are attempting to improve and expand it this year. It's called "Stations of the Cross". It involves walking through a course, encountering 14 artistic and tactile stations designed to allow the participant to be contemplative about the various final acts of Jesus' earthly life. I haven't myself attended or helped with this event before because I wasn't really around or involved at the right times in the past. This year I'm trying to be helpful and get somehow artistically inspired. Our Thursday night community group is going to take on a couple of the stations (speaking of SW Hills, you are welcome to join us on Thursdays for a casual dinner and hang out time... though for the next few weeks we'll be busy working on Stations stuff).
Speaking of that: Everyone's invited to come to Stations of the Cross! It's on Good Friday, April 10th at Beaverton Christian Church. Please RSVP if possible. Earlier times during the day are likely less "busy". See the microsite for more information: http://stations.ethnoschurch.org
I designed a little microsite for the event two nights ago. Just last night I came up with a simple graphic to spruce up the appearance a bit. I wasn't sure exactly what to make, so I just started scribbling in Inkscape, one of my favorite graphics programs. I discovered a pretty cool set of secret actions that transformed my random scribbles into a pretty interesting ornate set of shapes. I started out with a single vector shape that had something like 20,000 nodes on it. Phew, talk about tasking my computer! Almost like the "good ole days" of doing one simple graphical task and waiting 10 minutes for it to apply or refresh.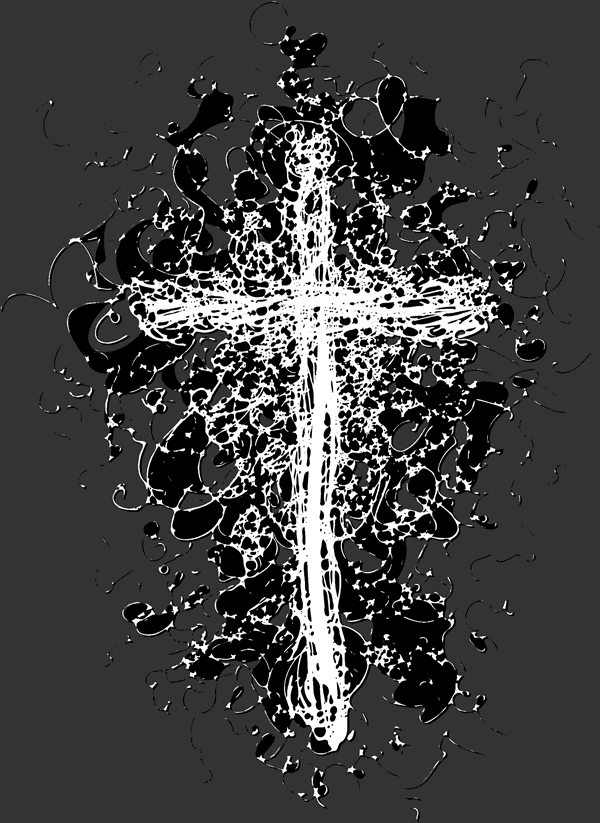 This little ditty was created using a bunch of conical gradients, a mild twirl, and a couple radial gradients. Simple as pie. I added my most recent favorite filter - the GIMP's "Line Nova" - to give the image some pop along the edges. I guess the design is called Warner's Warp, Caiaphas because that's the first thing that came to mind.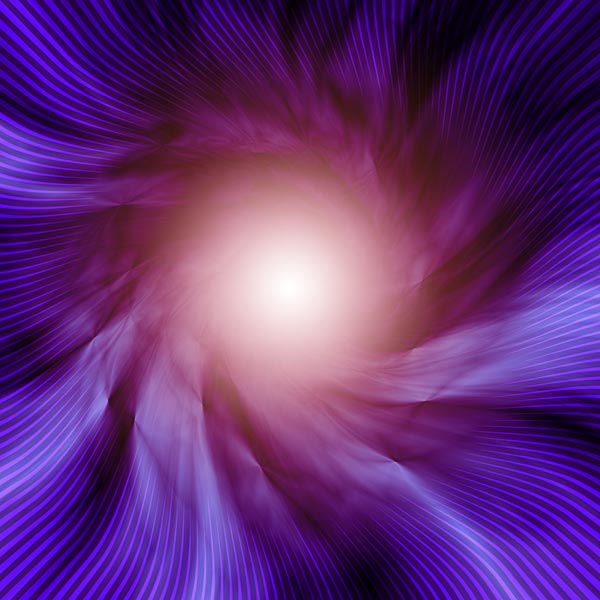 Then as usual, I cover up the best part of the design with a product photo and some words...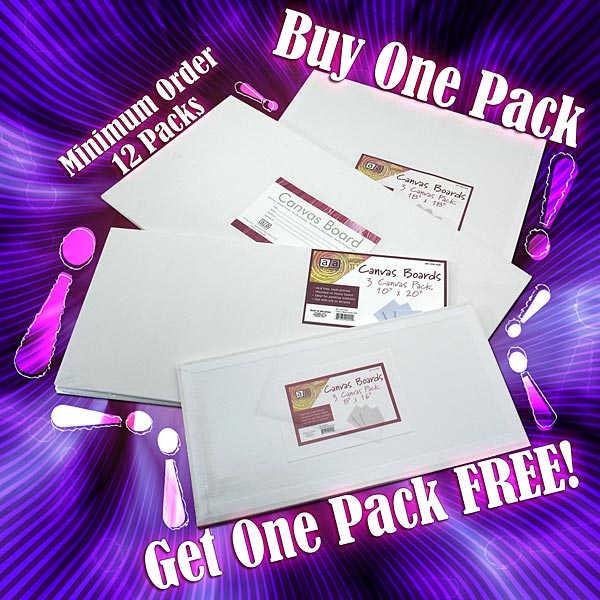 Prices and featured items totally void. Ad graphic shown for fair use illustrative purposes only.
I worked up this image for this week's E Special. Even though I tend to go overboard with visual stimulus on these images, I thought this one was worth sharing, cuz I like the blast effect. Makes me want to buy one - even though I'll probably never be a painter. The title chosen for this image, Bernice Agrippa Pomp comes from what I've been reading in Acts this week and last:
So on the next day Agrippa and Bernice came with great pomp, and they entered the audience hall with the military tribunes and the prominent men of the city. Then, at the command of Festus, Paul was brought in.

Acts 25:23 ESV
My question for you, my readers is to give your personal opinion about which side represents Agrippa and which is Bernice. State your reasons. There is no "right" answer. Your options for consideration are the black metal easel with fiery background and the brown leather sketch journal with icy blue background. Which is which? Huh?
Alternate Titles (didn't make the cut)
Cutthroat Eye Flair Del Montaña - inspired by Anthony's song choice this Sunday
Succotash Slice 27.5 - just the way things are nowadays, fore shore (and seven years ago)
Mequa-Quilt Supra-Loaf - you know it's begging to Stew the Boggles 'n Fire!
Circumstantial Plasti-Tap - methinx this one just don't make no sense!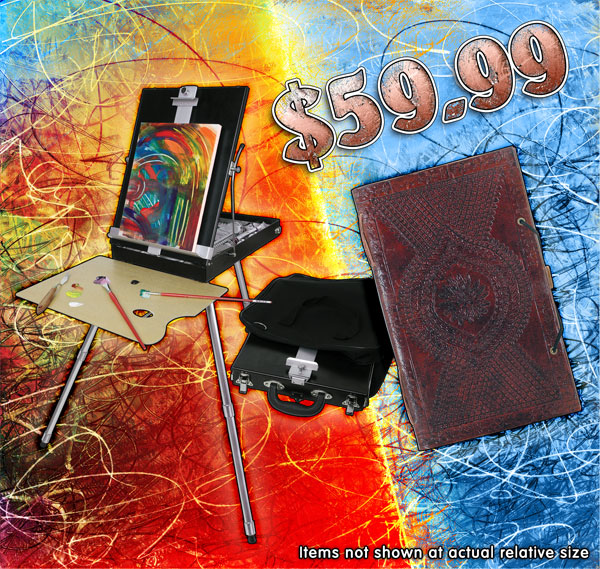 Prices and featured items totally void. Ad graphic shown for fair use illustrative purposes only.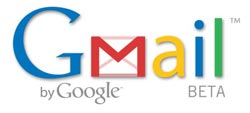 Unfortunately this idealist finally decided to take the plunge. I am now using Gmail, Google's email service. I had resisted the urge to switch all this time, in spite of the obvious benefits. I already use many of Google's web application services and don't like to put my eggs all in one basket. I generally think Google knows far too much about us already.
I don't particularly have anything to hide, but neither do I like the idea of some powerful entity other than God peering into my every action. Any such power will NEVER use this information responsibly. Eventually the amount of information stored about us will be enough to describe our habits and exact whereabouts within a complicated formula or data structure. Privacy and freedom will cease to exist if this information is used for the wrong purpose by the wrong people. This may be quite a way out, but it is consistent with sociopolitical trends and isn't at all out of line with Biblical prophecy. I don't particular see Google itself as evil or malevolent or some future world power (they're a private company, and I use many of their products), but they have set many precedents concerning the "value" and freedom to collect exorbitant information, a trend that will likely only multiply in the future.
That said, I've not been satisfied with the web mail options provided by my web hosting company. Since it is possible to use Gmail to manage email for an owned domain, I experimented with setting up a Google Apps Mail account and pointed my server's mail MX records there. It works like a charm. All my email client woes are now a thing of the past, and I don't have to bother with changing my email address. If I want, at any time I can switch back to managing my email with my hosting plan.
By the way, why on earth is the most wonderfully simple, lightning fast, feature-rich web email service still in Beta? What more can they add or iron out before it just is?